Convention 2022 | The Confidante at Miami Beach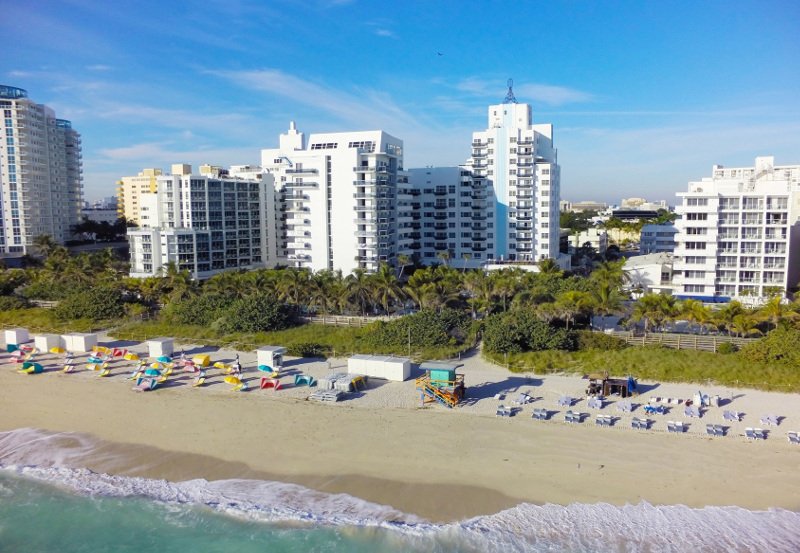 July 7-10
We are so excited to be back in person for Convention this year! This Convention will truly embody the idea of Re-igniting DKA after 2 years of COVID-19. Through the successes and the lack thereof, we are coming to celebrate being DeKAs again. Join us Thursday, July 7 through Sunday, July 10 for a reconnection with our members, programming that supports our values and goals, and a good time.
Key Links
Registration
Registration is now OPEN! Early-bird registration closes May 31, 2022, so make sure to register ASAP to take advantage of our early-bird deals. You can find our registration rates below:
| | | |
| --- | --- | --- |
| Registration Type | Early-bird rate (now - May 31) | Regular rate (June 1 - July 7) |
| President/Vice President | $0 | $0 |
| Student Member | $75 | $125 |
| Alumnus Member | $75 | $125 |
Please be aware that all hotel booking and payment will take place in the registration form. You can find more information about our hotel rates below. If you have any questions about the registration process, please email [email protected].
Scholarships
This year we are hoping to provide a number of scholarships to our collegiate members in an effort to bring members to Convention who would otherwise not be able to come due to financial reasons. These scholarships will be funded by generous alumni donations, and will be awarded to applicants as available. If you are an alumnus interested in funding or partially funding a scholarship, please see our Alumni Sponsor Opportunities below. 
If you are student interested in attending Convention this year, but looking for financial assistance to do so, please fill out a scholarship application today! Scholarship applications are closed.
Alumni Sponsorship Opportunities
If you've been to a Convention as a student, you understand how GREAT this experience as a DeKA is. This year we are hoping to provide numerous scholarships to our members to help them have this once-in-a-lifetime experience. You can sponsor a registration fee, hotel room, student's flight, and more! Your support is so appreciated and impactful to our students! Please consider giving any amount you can. All sponsorships will directly sponsor a student's trip to the 2022 Convention.
You will find the sponsorship opportunities within the registration form. If you do not plan to join us in Miami this summer, you can still sponsor a student! Click here to see donation options.
Awards
The last 2 years have been difficult, but DKA members overcame. We want to recognize those students (and alumni) who thrived when the going got tough. If you know of a DKA member who went above and beyond in the last academic year, please nominate them for an award here. The awards ceremony will take place during the banquet. All winners will be notified in advance so they have the opportunity to join and receive their award in person (registration fee will be waived).
You can find all award descriptions and nominations forms here.  Award nominations are closed.
Schedule
Click here to view the 2022 Convention schedule. On-site registration/check-in will begin Thursday afternoon. We will have programming all day Friday and Saturday, and will close Sunday afternoon. Presidents Academy will follow immediately after Convention closing and will end Monday evening.
Hotel
This year Convention will take place at the beautiful Confidante hotel in Miami, Florida. It is right on the coast, with beach access. Our hotel room block gets each of our members a discounted rate of $179 per room per night. At this time, we are only offering double and quad rooms to ensure there is enough space for all of our attendees. The hotel room prices breakdown per person can be found below.
| | |
| --- | --- |
| Room Capacity | Price/Person |
| Single Room (as available) | $179 |
| Double Room (2 people to a room) | $89.50 |
| Quad Room (4 people to a room) | $44.75 |
You will pay for your hotel stay in the registration form. If you prefer to stay in a single room and have indicated this in the registration form, please indicate this in your registration and if we are able to accommodate single room stays, we will extend those offers in the order we receive registrations.
Presidents Academy
Presidents Academy will take place July 10-11. We invite up to two representatives per chapter to participate in the program this year. We encourage chapters to send their president and vice president, but other members are encouraged to fill these positions in the case that either the president or vice president is unable to attend. Presidents Academy is a safe space where we will facilitate open and honest conversations about your hopes, dreams, fears, and anxieties as you take on your leadership role in the chapter. This will be an interactive program, so we encourage you to come, build relationships with your peers in leadership, and participate!
National Council Elections
Every year at Convention we hold National Council elections. If you are interested in joining National Council, please click here to apply. 
COVID-19
We ask that all attendees are vaccinated and symptom-free for the 2022 Convention. Masks will not be required at any DKA Convention events; however, if you feel more comfortable wearing a mask, we encourage you to bring your personal masks. 
Cancellation
As of June 10, we are no longer able to refund any hotel fees as we have already submitted the registration numbers to the hotel. It is not guaranteed, but registration fees may be refunded (on a case by case basis).
We can't wait to see you in July!!