Welcome to the Alumni family. Once a DeKA, always a DeKA!
Membership in DKA doesn't end at graduation. Our Alumni Committee is here to keep our alumni connected and supported throughout the next chapters of their lives. Alumni have access to a wide range of professional resources, networking opportunities, events and programming designed to help them stay connected with each other and grow professionally. The DKA alumni community is a built-in support system and network ready to help each and every alum achieve their goals.
Who is the Alumni Committee?
Originally founded by Cory Darling and Quinn Rodriguez in 2018 with the goal of creating a space for alumni to reconnect with each other and their DKA roots, the Alumni Committee has grown into an amazing group of passionate DeKA volunteers who are dedicated to serving and supporting the DKA alumni community through curating programming and resources to help alumni flourish.
In 2021 the Alumni Committee expanded to New York in an effort to better support more alumni and are looking to expand into San Francisco in 2022.
If you are interested in starting a local alumni committee or want to join an existing committee please contact our National Alumni Director, Cory Darling at [email protected].
Alumni Committee Heads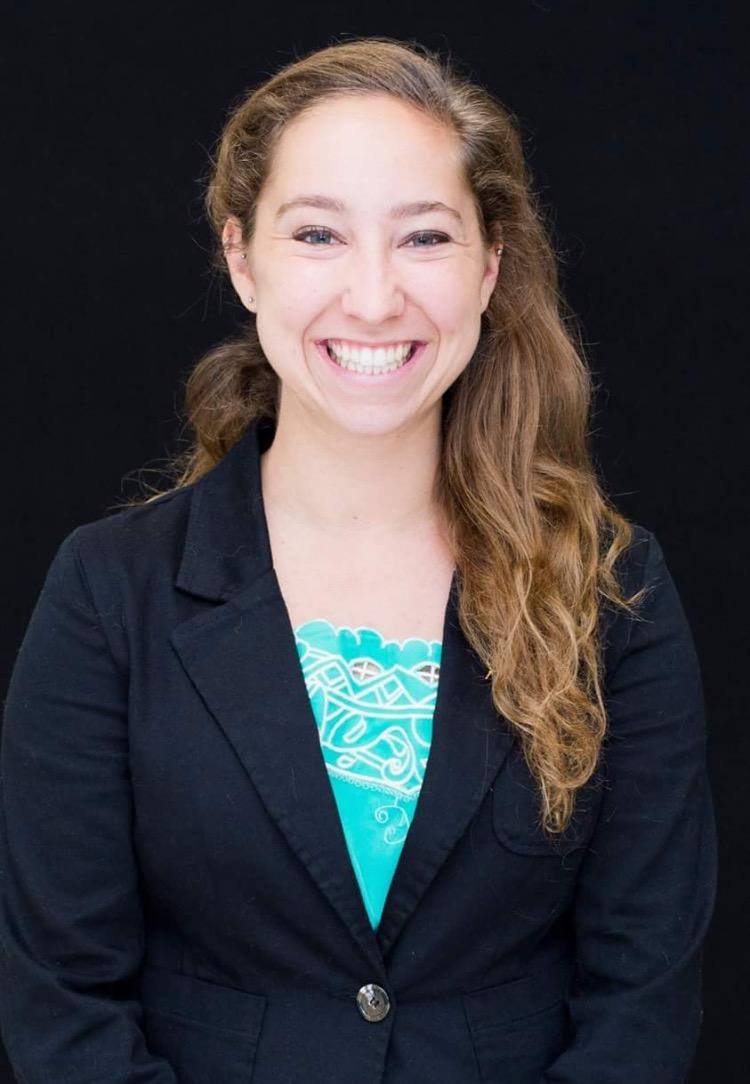 Cory Darling
National Alumni Director
Cory Darling is a TV promo editor for Fresh Cut Creative, and has cut promos for NBC, ABC, SONY, and FOX. She enjoys event planning and building the DKA community. Cory took on the position of National Alumni Chair the summer of 2018, and has since moved onto the National Board, now serving as the National Alumni Director. In her spare time, she can be found re-listening to all of Taylor Swift's albums (yes, all of them).
Cory was part of the Eta Founding Class at UC Berkeley, and graduated in 2014. She then joined the Zeta chapter at Chapman University during her grad program. She graduated in 2017 with a M.F.A. in Film Production with an emphasis in Editing.


West Coast Committee: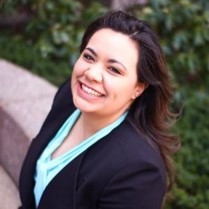 Quinn Rodriguez
West Coast Alumni Chair and Professional & Mentorship Co-Chair
Quinn Rodriguez is an Entertainment Coordinator at Universal Content Productions where she works on shows like UMBRELLA ACADEMY, THE SINNER, and MR. ROBOT. Previously, she worked at Warner Brothers TV and Universal Television on shows like THE BOLD TYPE, BAKER & THE BEAUTY, and Netflix's AWAY.
Quinn was a re-founding member of the Boston University chapter and graduated in 2015 with a BS, Business Administration. Some of her favorite memories are with her Beta members from DKA so upon graduation she stayed involved, teaming up with Cory Darling to found the DKA Alumni Club.
In her free time, she can be found at her piano, at the top of a mountain skiing, or 60 feet under the sea scuba diving.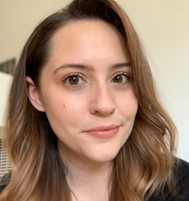 Hillary Levi
Professional & Mentorship Co-Chair
Hillary Levi is a literary manager at The Gotham Group, specializing in creatives for live-action and animation, as well as IP in the comic book space. Previously, she developed original content for Crunchyroll, the world's most popular anime brand, and VRV, the fandom-focused video platform. While at Crunchyroll and VRV, she drove the development and production for a number of series, including HARMONQUEST, CYANIDE & HAPPINESS, and BIGFOOT. She also helped oversee Crunchyroll co-productions with Adult Swim, including BLADE RUNNER: BLACK LOTUS, SHENMUE, and FENA: PIRATE PRINCESS. Hillary has deep experience across Hollywood, having also spent time at Freeform, Boom! Studios, The Gersh Agency, and Village Roadshow Pictures.
Hillary attended the University of Southern California School of Cinematic Arts, where she garnered a Bachelor's Degree in Film & Television Production in 2011. While at USC, she re-founded the Alpha Chapter of the Delta Kappa Alpha cinema society.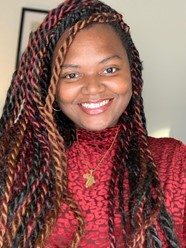 Deandra Duncan
Education and Embodiment Chair
Deandra is a 2nd Assistant Director specializing in production logistics and crew/talent management. Originally hailing from New Jersey, Deandra has always had a passion for the entertainment industry. After graduating from the University of Michigan in 2012, she completed her master's from Syracuse University's Newhouse School of Public Communications in 2014, then moved to LA to pursue a career in production.
Seven years later, Deandra has worked with amazing crew and talent on some incredible commercials and productions such as "Jimmy Kimmel Live", "Silicon Valley", "Insecure", "Black Monday", "Brooklyn Nine-Nine", "Rebel", "Insidious: Chapter 4" and the upcoming Warner Bros Studios feature "King Richard".
Deandra was a part of the founding class of the Omicron Chapter at Syracuse University and she is currently on the DKA National Alumni Relations Committee as the Education & Embodiment Chair.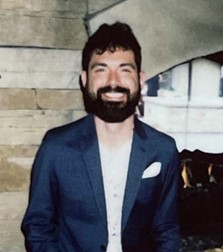 Ryan Koehn
Event Programming Chair
Ryan is a television writer with multiple projects in development who most recently worked as a Staff Writer on GOSSIP GIRL for HBO Max. Ryan attended UC Berkeley for Film Studies (class of 2014) where he helped found the Eta Chapter as the first Chapter President. After graduating he attended the University of Southern California for an M.F.A. in Writing for Screen and Television, where he transferred into the Alpha chapter of DKA. Since graduating from USC, he was elected National President of DKA (2016-2018) and served two more years on the National Council. His feature film writing credits include AS NIGHT COMES (2013) and THE MAD WHALE (2017), starring Camilla Belle.
Ryan is thrilled to be volunteering as West Coast Event Programming Chair as he believes that the DKA alumni network is its greatest resource. He and the members of the Programming Committee are excited to help facilitate networking events so that alumni can meet future friends, colleagues, and collaborators while continuing to make a positive, values-focused impact within the entertainment industry.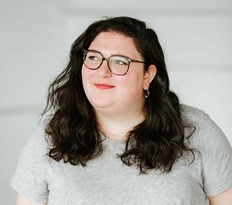 Hannah Geller
Communications Chair
Hannah Geller is a writer, producer and all around creative. She has spent the last seven years working with Film Independent on a variety of programs and productions that support independent filmmakers and stories, such as the SPIRIT AWARDS, the LOS ANGELES FILM FESTIVAL, and GLOBAL MEDIA MAKERS. Currently she is working on the inaugural year for the THUH FILM FESTIVAL, which focuses on building a community around young talent and ideas often left in the margins. As her career furthers, her goal is to create and support content that explores themes of feminism, mental health, adulthood/coming of age, and self identity.
In her role as Communications Chair, Hannah combined her passions for design and supporting young talent with her love of DKA. In the time she has held the position she has focused on building the Alumni Committee's social presence, branding, and community outreach.
Hannah joined DKA's Zeta Chapter at Chapman University, where she graduated Magna cum Laude in 2018 with a degree in Television Writing and Production and a minor in Women's Studies. In her free time you can find her dreaming up stories for young adult novels and checking out new local artists.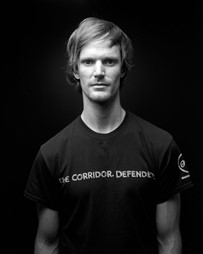 Eric Foss
Production Chair
In 2010 Eric Alexander Foss graduated from USC film school with no real plan and the standard naïveté that has plagued all millennials. He struggled, he stressed, and he considered bank robbery. Then, in 2014, things got interesting. He was hired as a cameraman to work on NAKED AND AFRAID (a strange survival show on Discovery). Eric now enjoys spending 6 months out of every year living in tiny jungle villages around the world where things like hot water, electricity, and even sometimes walls (like enclosed spaces) are a luxury. Armed with a new appreciation for his privileged life, he attempts to illuminate the absurdities we all share, jungle master or desk jockey. Eric splits the year between directing for Not A Serious Human and working in unscripted TV as a Director of Photography. He also volunteered as the first DKA Cinema Society National Vice President and currently serves as a disruptive member of the West Coast Alumni committee as Production Chair.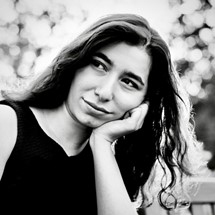 Beliz Eryilmaz
Spotlight Coordinator and Secretary
Beliz Eryilmaz is an independent film and commercial producer. This past year she was the producer for branded content shoots for Gymshark, HIPPEAS, K-Swiss, and more. She also was an associate producer for the play "Melissa Center is… Marrying Jake Gyllenhaal" which debuted in the fall of 2020. In addition to this Beliz is currently a part time MFA student at Purdue Global University.
Beliz was in the Xi chapter at Delta Kappa Alpha for a majority of her time at the University of Miami. She enjoyed the long lasting friendships she made and decided to continue her time with DKA as an alumni. She enjoys meeting Dekas from a variety of chapters and attending all of the great programming the alumni family puts on!
New York Committee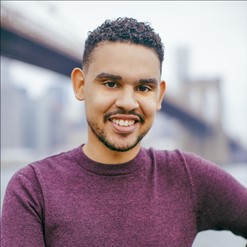 Nicky Ciprian
New York Alumni Chair
Nicky graduated from Alpha Chapter (USC) in 2017. Since then he has moved back to New York and worked in the marketing sector of entertainment. He is excited to be able to lead a part of DKA that will benefit so many for years to come.
He is looking for other Alumni to be a part of this legacy by volunteering to help create opportunities for the New York area Alumni. Please reach out to him at [email protected] if you have any questions.
---
What We Offer Alumni
The Alumni Committee strives to provide our alumni with as many opportunities and resources as possible. Below is a list of what we currently offer alumni:
Alumni Spotlight Series: Created with the intention of connecting young alumni with older alumni each session spotlights a distinguished alumni member and what they do.
Past Spotlights:
Quinn Rodriguez, Entertainment Coordinator, Office of the President at Universal Content Productions
Searit Huluf, Story Coordinator, Pixar
Charlotte Balogh, Development Coordinator, Mad Ghost Productions
Rachel Joy Victor, Strategist, Worldbuilder, Narrative Designer
Michael Stampler, Cinematographer
Hillary Levi, Creative Executive
Tobias Deml, Social Impact Filmmaker
Jovan Robinson, Television Drama Writer
Ryan Bartley, Voice Actor
Sherif T. Bakare, Creative Assistant at Netflix and multi-hyphenate producer
Farrah Su, Cinematographer, Photographer
Alice Tsui
Spotlight Moderator
Alice Tsui is an actor and photographer from San Jose, CA, hailing from the Zeta chapter of DKA (Chapman University, 2017). As the child of Chinese immigrants and proud member of the LGBTQ community, she is passionate about diverse representation in the media and aims to spread empathy and inclusivity through storytelling. In her spare time, you can catch her baking treats in her kitchen or hanging out with her foster dogs! Alice currently resides in Los Angeles.


MasterClasses: Our masterclasses focus on a specific topic or theme to help alumni navigate post grad life. These classes feature industry professionals at the top of their game.
Past classes include:
Resume Workshop with Krista Parkinson
Panel on Production During Covid-19
Cooking with Confidence with OliveJess
Women in Film & TV with Morgan Dameron
How To Buy Your First Home with Andy Dulman 
Town Halls: Hosted by the Education and Embodiment Committee, these are non-judgmental, safe spaces to discuss issues affecting alumni within DKA and the film industry as a whole.
Mentorship Program: The DKA Alumni Mentorship Program is an annual program designed to connect older alumni as mentors to help younger alumni settle into post-grad life and jump start their careers. Over 50 alumni have been paired with mentors, 2-3 years older, who have helped them take their next steps.
Mixers: With a goal of keeping alumni connected with each other, our mixers provide a professional and relaxed space for alumni to network and reconnect. Over the last two years we have been able to host six seasonal mixers, ranging from picnics, beach days, brewery events and panels. In December 2020 we hosted our first virtual mixer for 60 of our alumni members with great success.
Ways to Get Involved
Board of Governors (BOG)
Join a Committee
Become a Mentor/Mentee
Donations
Arthur Knight, Southern California '60, was a Chapter Advisor, teacher, film historian, scholar, film critic, and TV Host, envisioned Delta Kappa Alpha's future as a partner with the entertainment industry and helped realize that vision by creating the illustrious DKA Banquets that cemented the fraternity into Hollywood history. With his eye for professionalism, classical style, and love of cinema, he created banquets that brought Hollywood's attention to film schools and cinema education.
The Arthur Knight Society is the Delta Kappa Alpha Foundation's most prestigious annual recognition society for alumni, parents, corporations, and friends of DeKA. Donors who give at the Arthur Knight Society level have made a major commitment to support the mission of the Arthur Knight which is to foster lifelong character, collaborative and creative storytelling, ethical and productive business practices, philanthropic action, and fraternal bonds by and between students of the cinematic arts.
The Arthur Knight Society includes four leadership levels which honor donors who give leadership gifts to the Foundation.
Governors Level
Membership in the Governors Level of the Arthur Knight Society is awarded to donors who contribute $1,000 or more annually.
Laurel Wreath Level
Membership in the Laurel Wreath Level of the Arthur Knight Society is awarded to donors who contribute $500 annually.
White Carnation Level
Membership in the White Carnation Level of the Arthur Knight Society is awarded to donors who contribute $250 annually.
Gold Level
Membership in the Gold Level of the Arthur Knight Society is awarded to donors who contribute between $5 - $200 annually.
Follow us on social media!