Convention 2024 | Chicago's DePaul University
July 11-14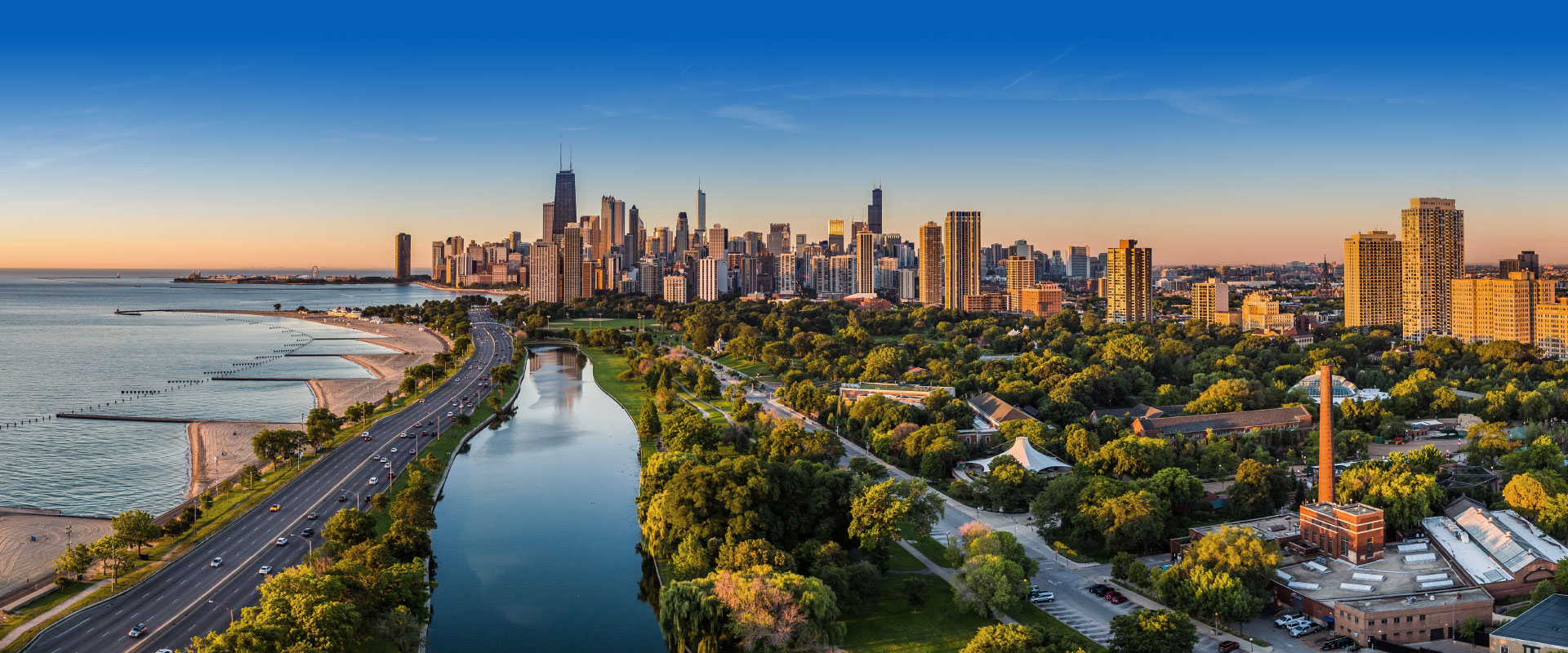 We're excited to introduce our 2024 Convention hosted in Chicago by DKA Tau Chapter at DePaul University. Save dates for July 11-14, 2024 to join us for Convention programming that supports our values including banquet, floor sessions, exploring Chicago, and more!
Key Links
Registration
Registration will open shortly! Early-bird registration will run from January 15, 2024 to March 1, 2024, so plan on registering early to take advantage of our early-bird deals. You can find our registration rates below:
| | | | |
| --- | --- | --- | --- |
| Registration Type | Early-bird rate (Jan 15 - March 1) | Regular rate (March 2 - May 31) | Last-minute (June 1 - July 11) |
| President/Vice President | $0 | $0 | Registration closes for Presidents and VPs on June 10th |
| Student Member | $75 | $125 | $150 |
| Alumnus Member | $75 | $125 | $150  |
Please be aware that all lodging and payment will take place in the registration form. You can find more information about DePaul room rates below. If you have any questions about the registration process, please email [email protected].
*If you register for Convention at the student rate, but are elected as President or Vice President of your chapter at a later date, your Convention fees will be refunded and your registration will be updated to include Executives Academy.
Registration will open on January 15, 2024!
Lodging
This year Convention will be hosted by DePaul University and we will have single and double suite rooms in campus residence halls available to our attendees. The room setup is either a single or double dorm room that shares a bathroom Jack-and-Jill style with another single or double room (max 4 people share a restroom). Please find the room rates below:
| | |
| --- | --- |
| Room Capacity | Price/Person |
| Single Room (as available) | $55* |
| Double Room (2 people to a room) | $27.50* |
*Indicates tentative pricing. Final pricing will be confirmed and reflected prior to registration opening.
You will pay for your lodging in the registration form. If you prefer to stay off-campus in a hotel room, we have a small room block with discounted rates at Versey Hotel, a short distance from campus. There are a number of other hotels available within a short distance via public transit. 
Schedule
Stay tuned for the 2024 Convention schedule!
Executives Academy
Executives Academy will take place July 14th-16th.
We invite up to two representatives per chapter to participate in the program this year. We encourage chapters to send their president and vice president, but other members are encouraged to fill these positions in the case that either the president or vice president is unable to attend. Executives Academy is a safe space where we will facilitate open and honest conversations about your hopes, dreams, fears, and anxieties as you take on your leadership role in the chapter. This will be an interactive program, so we encourage you to come, build relationships with your peers in leadership, and participate!
Awards
We want to recognize DKA students (and alumni) who have gone above and beyond for their chapters and communities over the last year. If you know of a DKA member who is deserving of a national award this Convention, please nominate them for an award here. The awards ceremony will take place during the banquet. All winners will be notified in advance so they have the opportunity to join and receive their award in person (registration fee will be waived for award winners).
You can find all award descriptions and nominations forms here.  Award nominations will open April 15, 2024 and will close May 15, 2024.
National Council Elections
Every year at Convention we hold National Council elections. If you are interested in joining National Council, please click here to apply. National Council elections for the 2024 slate presented and voted on at Convention will close on June 30, 2024.
Scholarships
This year we are hoping to provide a number of scholarships to our collegiate members in an effort to bring members to Convention who would otherwise not be able to come due to financial reasons. These scholarships will be funded by generous alumni donations, and will be awarded to applicants as available. If you are an alumnus interested in funding or partially funding a scholarship, please see our Alumni Sponsor Opportunities below. 
Scholarship applications for students will open on April 20, 2024 and will close May 20, 2024.
Financial Support for Undergraduate Scholarships
If you've been to a Convention as a student, you understand how GREAT this experience as a DeKA is. This year we are hoping to provide numerous scholarships to our members to help them have this once-in-a-lifetime experience. You can sponsor a registration fee, room fee, student's flight, and more! Your support is so appreciated and impactful to our students! Please consider giving any amount you can. All sponsorships will directly sponsor a student's trip to the 2024 Convention.
You will find the sponsorship opportunities within the registration form. If you do not plan to join us in Chicago this summer, you can still sponsor a student! Click here to see donation options.
COVID-19 Policy
We ask that all attendees are symptom-free for the 2024 Convention. Masks will not be required at any DKA Convention events; however, if you feel more comfortable wearing a mask, we encourage you to bring your personal masks. We will provide disposable masks on-site. If you test positive for Covid on or after July 1st, we will offer a $75 refund of your registration fee, regardless of when you registered. You must provide a positive PCR test (not a positive rapid test) in order to qualify for the refund. 
Cancellation
Any cancelation prior to June 15th will be refunded in full. After June 15th, we cannot refund any lodging fees, but will refund the registration fee. After June 27th, we cannot refund any Convention fees, with the exception of our Covid policy above. 
We can't wait to see you in July!!